The primary selection of waste in day care in Tuzla
In the framework of the regional project ENV.net - network in the Western Balkans and Turkey, which supports voice of citizens and their impact on environmental reform process in accordance with EU integration, "Centre for Ecology and Energy" has received a sub-grant for the project "The primary selection of waste in day care. "
Project for primary selection of waste in day care "JU Our child Tuzla", started 15.4.2014. year. This project involved 10 child care centres from Tuzla, where he plans to educate children ages 5-7 years. Employee pre-kindergarten meeting was held, to allow them to better display the project selection waste and its significance.
The cooperation with PUC "Komunalac" Tuzla in terms of transport of collected waste. To facilitate the collection and selection of waste bins were purchased for separate collection of plastic and paper. At issue are two types of cans, to the one separating plastic waste in another paper.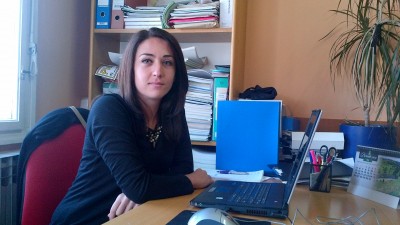 Project Coordinator BSc Amra Imamovic, is satisfied with the implementation of the project and pointed out that all children are very active and interested in the idea of ​​primary selection of waste. Amra noted that the project is adapted to the age of children, and therefore the workshops carried out with children are adapted to the best presentation of the waste problem and the importance of his separation.
Children are the brochures that contain very interesting content about the problems of waste, waste selection, the importance of recycling and the possibility of its separation.