Germany achieved 74% of its electricity from renewable sources this month.
Many countries of the European Union and the world are working on the problem The production of energyfrom renewable sources. The greatest success achieved by Germany, which is the leading country in the world in terms of energy production, which are proven in production of 74% of the total energy obtained from renewable sources.
According to German think tank Agora Energiewende, the largest source of renewable energy are wind energy, solar energy, biomass and hydropower produced the vast majority of energy in the country. Joint contribution of renewable energy sources accounted for 43.54 gig watts between 12:00 and 13:00 hours on 17 May 2014th year, which represents about three-quarters of the total energy consumption of the country, which was a new record.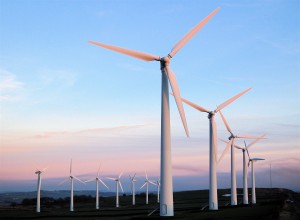 With the fact that the technical limitations of some generators and their inability to turn themselves off after a period of work, led to record production in excess of 10 gig watts, which is exported to neighbouring countries, communicated Agora Energiewende.
Germany has always been among the world leaders in solar energy and so this weekend was no exception with a production capacity of 15.2 gig watts in peak-in. Wind energy produced in the 21 gig watt peak in while fossil fuels such as coal and gas produce 26 gig watts (although this is only half the normal production!).
This is a positive example of Germany, which can affect the rest of Europe, that the more renewable energy sources to less energy-demanding days of the week. Hydropower, solar, wind, biomass and contribute to the preservation of the environment, as well as reducing the emission of harmful gases into the atmosphere.